You can now support the Young Lives Foundation through cryptocurrency donations with Paribu.
In the disaster areas, children, adolescents and women are in need of basic supplies as well as psychological assistance.
If you would like to support the work we are doing in Hatay and Adıyaman, please click the link below, select Genç Hayat Vakfı (Young Lives Foundation) and choose a cryptocurrency for your donation.
Young Life Foundation cryptocurrency donation information
For AVAX : X-avax19laucktyvsanhxvr3w57rpxjzmzntqacxp4x8c
For ADA : DdzFFzCqrht3S8EQwcEtWgNEL4GmU5Zvxc7eNGbgNvvvgzNHNh6oVvCE8xJbMUN3anwwz2Xddjz9xzksdBwEqj5vZmFgkARWJznreu8k
For WAVES : 3PMiZ2jnzDk27XBPuqyN1g6hS278bYo4yCf
For ALGO : DHINADVSPV2M45LL35H3VUN7KUGQ5ULSMFWDVHOC4XXPBP2XV7IDZDBR7Q
For VET : 0x2a2bedd1a844e4250e5f7d7c8b73e4273a5d9357
For MINA : B62qpgW7fFiYd7Ln1eUeTv1LWggyGxAz5GSYpjTbAfKECJQ11HAPngL
For SOL : F4pUfwrtjsmj95x1Bs3gtRrSBWYqbVcgQEL7rjRMKGSA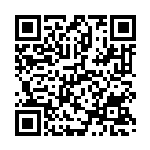 For DOT : 14qjNUD56aKLV4TrReHQ1EEPuzSicaugTYNn7kVgcpvfphUS
For XTZ : tz1Q2Em4wrLwAJzak3YjcXavQBsnEiTFAiWF
For BTC : 34yTtxSSWdksfMTJNVfyPmsctLSJs2HG67
For APT : 0xafef4b7807f4a96498255bf6f57e27e61b00afc4199e445aa1c8404e2c2e8547
For TRX : TLgP8dsBsjftmBWTTBMnMSizcDpNh8gvPj
For ETH, USDC, USDT and TRYC : 0x3a2413824de903c466333f0f330731865aef7322
For MATIC : 0x3a2413824de903c466333f0f330731865aef7322